Community & Economic Information
Fargo, Moorhead, & West Fargo's continuous growth and strong economy makes this a community you will want to be a part of! Not only are there over 5,000 open jobs here, but there are a variety of arts, entertainment, schools, & dining options making the Fargo, Moorhead, & West Fargo area unique. Explore each area & what they have to offer with the links below!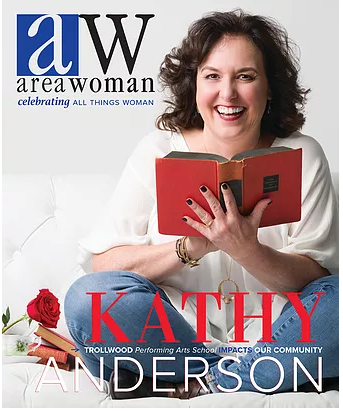 City Websites
---
County Websites & Resources
Popular City Links
---
Economic Information
Find out what all the buzz is about in the Fargo-Moorhead Area! The links below provide a snapshot of the quality of life, cost of living, and explain the community's growth in the past 10 years. The FM area continues to be a great community to live, work, do business, & play.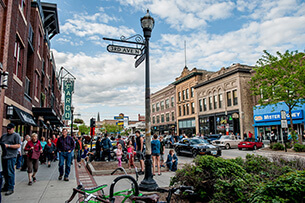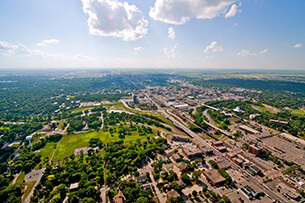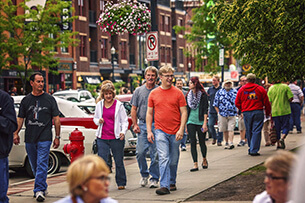 ---
FARGO-MOORHEAD AREA ECONOMIC INFORMATION SOURCES:
Greater Fargo Moorhead Economic Development Corporation
North Dakota Department of Economic Development
Minnesota Department of Employment & Economic Development
Testimonials
" Jenn is a wonderful REALTOR. She always goes above and beyond in meeting needs or issues that arise.  "
- Jenny Routledge
" Working with Jenn to sell our home and purchase a new one was absolutely incredible. She goes above and beyond for her clients and was there every step of the way. She answered any questions or concerns in a very prompt matter and her kindness shines through her work. She's really there for her clients and their best interests are always at her forefront. We highly recommend her to anyone looking for a realtor! "
- Samantha and Joe Jerger
" Jenn Johnson was very professional and responsive during the process and we would recommend her to others choosing to buy/sell a home. "
- Timothy Terras
" Jenn Johnson was very professional and works hard in all she does, so I knew selling our house would be no different. She was very thorough and always available if we had questions. I would recommend her to anyone. "
- Gina Meyer
" Everything with the sale of my home worked smoothly. Jenn Johnson was helpful and informative throughout the process. She went out of her way to make sure to be helpful. She is excellent at her job and I will recommend her to others. She always provided explanations for what we were doing, she provided good data and information about the selling process, and she was prompt in contacting me about anything that came up during this process. "
- David Wittrock
" Jenn was so wonderful to work with! As first time home buyers, we had virtually no idea what we were doing, but she made searching for the house and buying it incredibly painless. She is so kind and really wants her clients to find their dream home. If we do purchase another home in the future, we are definitely going to go through her again! "
- Ashley S
" Jenn was incredible and far beyond our expectations! We were not planning on going with a realtor but we happened across Jenn and we are so glad we did. I didn't think buying a home was so difficult and we wouldn't have been able to do it without her. And if we somehow managed to do it on our own I know it would have been a mess and 10 times harder. Not only that, but instead of relying on Zillow and other home sites we had someone who heard right away if a home came on the market that fit our criteria and she let us know right away. When our dream house finally came about Jenn arranged a late night viewing and stayed with us to write up our offer until midnight because there was already an offer on the house and more people who viewed it that day. In the end there were 3 offers on the house including ours but we got it! During the paperwork, negotiations, etc. that followed Jenn kept us up to date on everything and explained what steps were next each step of the way. A few days before the closing date she even hired a lawn company to mow our new yard so we wouldn't have to worry about it right when we moved in. That alone was so above and beyond, and along with everything else she did to help us through the process, I can still hardly believe it. We were so lucky to have her! "
- Catie Bauer
" Jenn did a fantastic job of being an advocate for our family! When there were unexpected issues with the lender of our home buyer, she made it a priority to communicate frequently with everyone involved, to keep the sale and purchase on track. She went-to-bat for us, making sure that we weren't having to pay for unforeseen expenses related to that issue. She truly cares about who she represents, and puts a lot of time and energy into helping each family find a home that they love! "
- Tessa Terras
" We finally found our dream lake home thanks to Jenn!!! We have been looking for years but thanks to Jenn's patience and willingness to drive all over Hubbard County we finally found what we were looking for! Now I can't wait to live there permanently and work with Jenn to sell my home in Fargo! "
- Kristi C
" Jenn was very helpful! I will recommend her and Park Co. Realtors to others. "
- Laurie Eli
" Jenn was great to work with! She was very helpful and mindful and very knowledgeable! I would highly recommend her to anyone searching for a home or selling a home! "
- Krista Hagen
" When I started thinking about buying my first home, I knew Park Co. Realtors were the people to call. The agents have incredible experience and in-depth knowledge of the FM housing market. They know about competitive prices and advised where needed. Every step was open and honest and I could trust they had my best interest always in mind. These people are truly pros. "
- Jordan Schroeer
Previous
Next